31 janvier 2011
1
31
/

01
/

janvier
/

2011
21:24
Snejana Onopka moved from Women NY and is now credited on the website of Silent NY !
Snejana had already moved from Women to Silent Paris last year...
This is a major gain for Silent who opened only last year...
Snejana is also with Women in Milan and has no agency in London.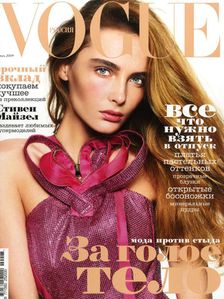 (courtesy of Vogue Russia - Photographer: Terry Tsiolis)